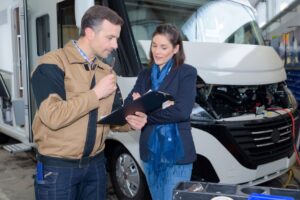 RV Inspections
Why do I need to get an inspection?
The bottom line – how much do you trust the seller/dealership/manufacturer to be honest about the condition of the RV? It doesn't matter if it is a new RV straight from the manufacturer or a consignment from a dealership or a used RV from a private seller, you can bet that the seller just wants to get rid of it for as much money as they can get.
Since 2019, the demand for RV's has skyrocketed. New or used, dealerships and manufacturers cannot keep units on their lots. As a result, build quality and accountability has dropped significantly. That's where RV inspectors come in. As a 3rd party, the RV inspectors job is to simply state the facts and what they observe. What is done with that information is up to the client.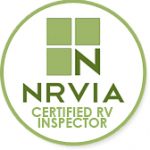 At That Mobile RV Guy, we are a part of the National Recreation Vehicle Inspectors Association (NRVIA), which means we have the training to provide some of the most detailed inspections out there. We also have a Code of Ethics, which all NRVIA Inspectors abide by. So when you hire an NRVIA Inspector, you can rest assured you are getting one of the best inspection reports available.
Click to see the NRVIA Code of Ethics Contact Us to Schedule Your Inspection
We offer some of the most detailed RV Inspection reports available. With over 150 inspection points, there is no better way to get a snapshot of the current state of an RV than with a NRVIA inspection. Our inspector looks at the following parts of your RV:
Roof membrane and everything on the roof
Roof trim and seals
Front/End Caps
Sidewalls
Slideouts
Awnings and Slide Toppers
Storage Compartments
Doors and Windows
Electrical – 12vDC Chassis System
Electrical – 12vDC Coach Battery System
Electrical – 120vAC House System
Generator/Inverter
Fresh Water System
Waste Water System
Life Safety System
LP Gas System
Water Heater
Air Condition/Furnace
Kitchen Appliances – Stove, Oven, Refrigerator, Microwave, etc
Other Appliances – Washer/Dryer, Fireplace, Vacuum, etc
Ceiling Fans/Exhaust System
Cabinets/Closets
Interior Walls/Floor/Ceiling
Furniture
Shower/Tub/Faucets
Entertainment System – TVs/DVD/Radio
Frame, Chassis, Undercarriage,
Engine, Radiator, Transmission,
Steering Components
Leveling System
Running Gear/Tires
Hitch/Hook Up System
Cockpit/Driving Area
Sample Inspection Report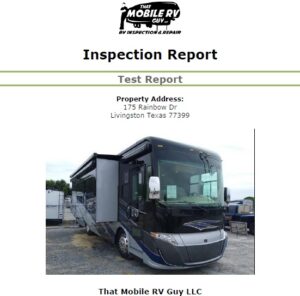 Interested in seeing what a sample report looks like? You won't find a report as detailed as one from an NRVIA inspector. Click on the picture or the link below to see a sample report from a brand new, 2021 Class A motorcoach. This unit was a custom order by the customer, ordered directly from the manufacturer. The RV was inspected at a dealership, where the RV had come straight from the manufacturer. The odometer had less than 1000 miles on it and the customer had not set foot in the RV yet.
Essential Level
The Essential Inspection is a basic overlook of the RV. We examine the general condition of the roof, sidewalls, end caps, appliances, running gear, inside rooms, furniture, waste/water, electrical, and LP systems, and life safety items (smoke detectors, etc) to make sure there is nothing majorly wrong with them.
Time to Complete – 3 hours
Essential Plus Level
The Essential Plus Inspection includes everything in the Essential Level but we look a little bit closer at the RV, including the outside seals and trim for water leaks, how well do the appliances work on the various sources, rips/tears on furniture, water damage on the walls, ceilings, and things like that.
Time to Complete – 4-5 hours
Premier/NEw RV level
The Premier/New RV Inspection is where we try to give you the best picture of the current state of the RV. This inspection includes everything in the Essential Plus Inspection, but in the most detail. We basically run everything as you would when living in it to determine how the RV functions under heavy use.
Time to Complete – 6-8 hours.
* PREMIER/NEW LEVEL INSPECTIONS ALSO INCLUDE FLUID SAMPLES AND 360 DEGREE PHOTOS. SEE BELOW FOR DETAILS
Fluid Samples
JG lubricant Services is a leading US fluid analysis firm that provides oil and coolant analysis on samples pulled during NRVIA certified RV inspections. Fluid analysis gives you that extra measure of protection you need when you take off in your new investment. It can give you peace of mind and help to ensure against potential "high cost" repairs or equipment failures.
Depending on RV type, fluid analysis allows you to "take a look" inside the engine, transmission, generator and/or cooling systems. It can alert you to early signs of excessive wear, can find such things as fuel or coolant leaking internally into your oil systems or it can find signs of oil leaking into your coolants. If anything serious is going on inside the engine, transmission, generator and/or cooling system, the best way to determine it is through scientific fluid analysis.
So, whether you chose an inspection level that included fluid analysis or you elected to add it on, you can consider yourself among an elite group of savvy buyers who've taken advantage of this tremendous opportunity. You'll get to "peek inside" the RV's engine, transmission, generator and/or cooling systems.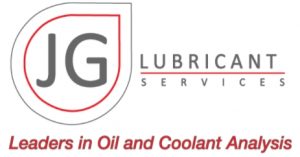 Learn More about JG Lubricants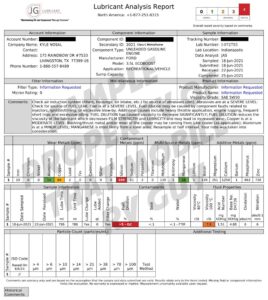 Click to see a sample Fluid Analysis Report
Premier/New RV Level inspections include 3 fluid samples. To add fluid samples to other inspection levels, let us know BEFORE the inspection date. We can also come out and simply pull fluid samples on your RV.
360 Photos
In order to help you get the best snapshot of the current state of the RV you are looking at purchasing, we offer 360 photos as part of our Premier and New RV inspections. This is especially great for those who are looking at purchasing an RV from another state. You don't have to worry about any creative photo editing with a 360 photo. You get to see everything.
A 360 photo also helps you get a feel for the space of the RV. Instead of trying to imagine how big the bathroom is from a floorplan, a 360 photo can put you right in the space..
360 Photos are included in all Premier and New RV Inspections. 360 degree photos can be added to any inspection for an additional fee.
Location
Service Area:
We are currently outside of Florida traveling. We will return in the Fall. Follow us on Facebook to see if we'll be in your area.
Contact
Need additional assistance? Please contact us:
888-557-8489
Hours
That Mobile RV Guy is open Monday to Friday, from 9am to 5pm and Saturday by appointment.