RV Solar system Design and mobile installations
Serving west central florida and beyond
That Mobile RV Guy offers RV solar system design as well as on-site solar installation for RV's and motorhomes of all sizes. From lithium battery upgrades to complete off-grid systems, we can do it all.
And because we are fully mobile, that means we come to you, where ever you are. Whether it is in a campground, driveway or storage facility, we are able to fulfill your solar upgrade needs.
As a full service mobile rv solar installer,
we are able to offer the following services: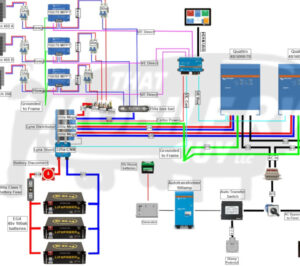 Custom designs
We work with you to come up with a solar systems that fits your lifestyle as well as your budget. From lithium battery upgrades to full boondocking solar solutions, if you can dream it, we can make it happen.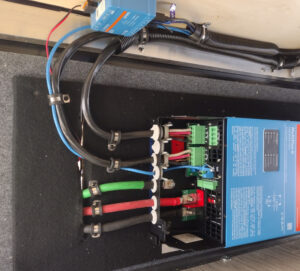 Clean installation
We want you to take as much pride in the solar system as we do. That is why we strive to make each install a work of art that not only does what you want it to do, but looks great doing it.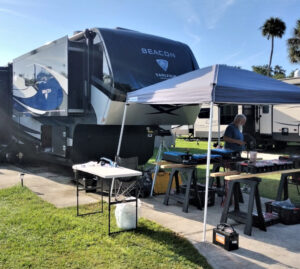 we come to you
When we come to you, that means you don't have to leave your home while we work. We bring everything needed to get the job done with minimal interruption to your lifestyle. During the installation process, you and your family can stay in the RV and continue with school, work, or whatever you need to do.
Our Story
That Mobile RV Guy came about after Kyle and his family experienced a series of "mechanical mishaps" during the first couple of months of traveling. It became apparent that they couldn't rely on repair facilities to help them as they were either too booked up or would require them to leave the trailer at the shop – neither option would work for a full time family.
To learn more about us, click the button below.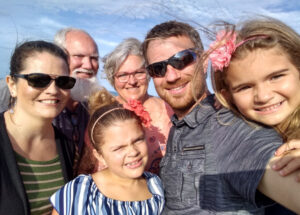 Our mission is to help you enjoy the freedom and adventure that the RV lifestyle offers.
Location
Service Area:
We are bouncing around North Central Florida for the month of October. We will return to the Wauchula, Florida area December 1. Follow us on Facebook to see if we'll be in your area.
Contact
Have solar questions? Please contact us:
888-557-8489